Many people are actually very surprised by how little they know about the responsibilities that need to be addressed immediately following the death of a close family member. Even if the death was expected and final arrangements were pre-planned, the person in charge of making important decisions still may have overwhelming feelings of uncertainty or even confusion, in addition to the emotional pain and grief he or she may be experiencing.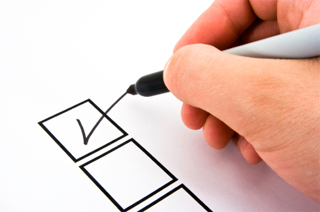 Making important decisions
under emotional stress
can be very difficult when a loved one passes away.
After all, it's doubtful you will find information about what you're supposed to do in a book or on television, so for many people, real-world experience is usually the only teacher in this type of situation. Recognizing this, we hope you will find the following information helpful.

Statistically, most deaths occur in a hospital, in a nursing home or at a residence. In a hospital or nursing home setting, you will be asked to provide the name of the funeral home or cremation society of your choice at the time of need.
If a death occurs at a residence, the hospice or visiting nurse should be called, because a registered nurse familiar with the deceased's medical history can make the formal pronouncement of death on the death certificate. If the deceased wasn't under medical care at home, then you should call your local emergency responder, usually your local police department or 911. The coroner or deputy coroner will come to the residence to make a formal pronouncement of death.
Under certain circumstances, no matter where the death occurs, an investigation into the manner of death may be required by the coroner or police department. In this case, the deceased's body will be transferred from the place of death to a local hospital for further examination by a licensed physician.
In a hospital or nursing home setting, the staff usually makes the first contact with the funeral home or cremation society. However, you are encouraged to make a follow-up call to ensure the message was relayed correctly by the hospital or nursing home staff.
In a residential setting, you should notify the funeral home or cremation society after you've made contact with a registered nurse or emergency personnel.
If a death occurs during a trip or vacation, for example, you will need to contact a funeral home. If the death occurs somewhere within the country, the funeral home will make arrangements with another funeral home to transfer the deceased's remains back home. If the death occurs abroad or overseas, the funeral home will need to make arrangements with the foreign consulate or embassy to repatriate the deceased's remains back to his or her home country.